Battery Tools for mobile repair
With many battery related questions, comes many battery related tools. From SN swappers to basic coulomb testers, find the answers yourself!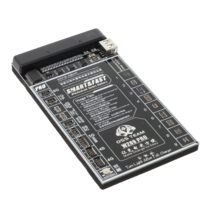 A basic battery activation plate, created to boost a battery thats been droped under voltage. This unit also seems to double and serve as a normal charging plate for its compatable batteries. This is a very multi use tool and can do much more than adverti
Read more

If you are having issues with battery compatibility then with some models of batteries it's possible to transfer the BMS and reattach it with this micro spot welder.
Read more