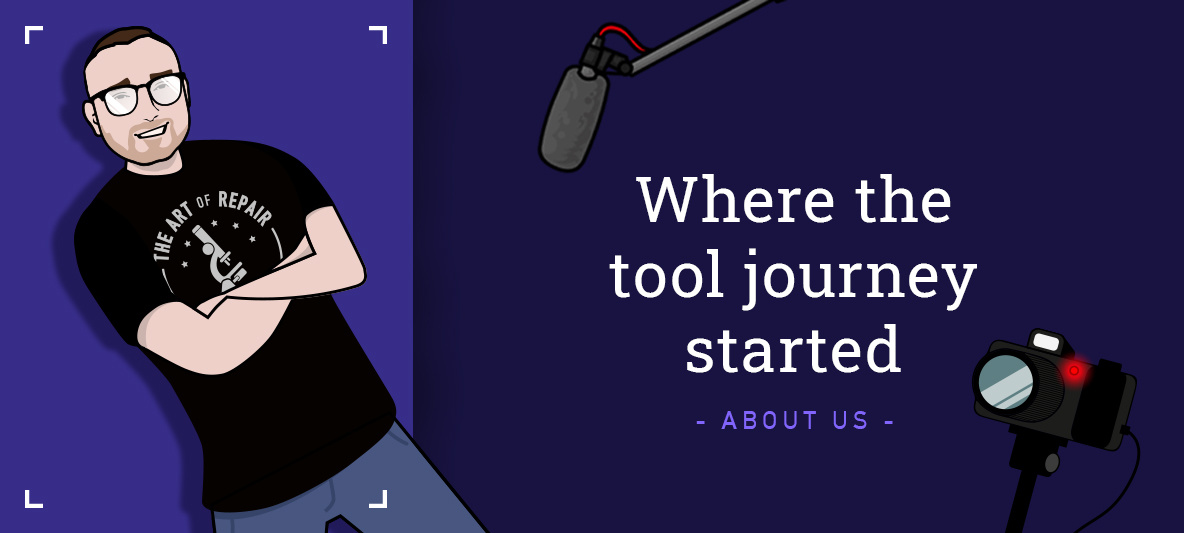 About me
Hey! I am Justin and I created the Art of Repair. With the Art of Repair I wanted to contribute to the community. I have spend lots of time behind the repair table and perfected my craft. Besides expanding my own knowledge, I also like to help others. I combined the two and that is how the Art of Repair started. With my YouTube channel I shared my tips and repair tricks. I also moved to Shenzhen, China, to dive deeper into the repair world. I have kept pushing myself to learn more about the industry every day.
I am convinced that there is no way that you can repair any device without the right tools. I noticed that there were so many brands and tools and therefore it can be very difficult to find the right tool. Which tool has the best price-quality ratio and which tool works the best? I myself, have wasted a lot of time and money on finding the right tools. I have tested hundreds of tools in my repair career. I want to help the community and prevent you from wasting money and time. That is why I have made a selection of the best tools for mobile repair! All the tools you need in one place. A place where you can be sure of quality, I've figured it all out for you.
Greets, Justin
2Service B.V. is the administrator of AORsupply.eu on behalf of Justin Ashford, AOR supply.
Who is 2Service B.V.?
2Service works closely with AOR Supply. 2Service is a wholesaler of electronic equipment and associated parts. They've all 300.000 Samsung parts in their range with white and brown goods and smartphones/tablets/wearables. These are available at samsungparts.eu. In 2014, 2Service set up Mobileparts.shop, a one-stop-shop for the mobile repair industry. They've become the leading distributor in Europe for parts, tools, accessories, devices and services for the professional telecom repairer, reseller and wholesaler.
Company information
2Service B.V.
Santkamp 5, 6836 BE Arnhem, The Netherlands
Bank account Rabobank: NL17 RABO 0104 0008 21
VAT#: NL856568399B01
Chamber Of Commerce NL: 66471249
Do you have any questions? Call us +31 (0)88-2340381, use Whatsapp +31 (0)6 – 20 354 282 or email us: [email protected]
Worldwide landins page for rerouting customers to the right website/vendor: http://shop.artof.repair
AORsupply.eu is the webshop for Do-It-Yourself/amateur or professional technicians in Europe. Do you work for a registered mobile repair shop? Then our also our vendor can help you. Besides tools they have a full selection of parts, accessories, devices and services. Especially for professional repair shops, they supply to almost 4.000 repair shops in Europe. So take a look there, they are overall one of the best in Europe! 

Company information Vendor:
Do you want to become a vendor? Read more information here.
 

For all countries in Europe:

Company

Mobileparts.shop

(Webshop of 2Service B.V., official partner of Samsung and Huawei for parts)

Address

Santkamp 5
6836BE Arnhem
The Netherlands

Phone

+31(0)88-2340381

E-Mail

 

VAT

(NL) 850349874 B01  

Chamber of Commerce

Arnhem 66471249